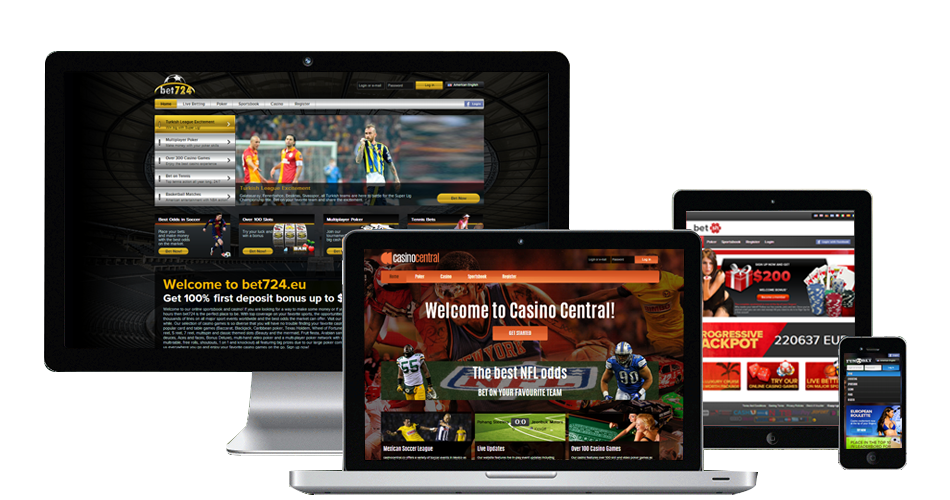 Recent developments in mobile technology created a high demand for mobile gaming apps including mobile sportsbook, as the general trend is to replace static desktop units with mobile devices. Nowadays people do more and more of their regular online activities through a smartphone or tablet rather than a traditional desktop computer. This presents a great opportunity for online sportsbook operators to promote their sports betting products to a wider, more mobile customer base.
When developing software for mobile devices there are two plain simple options: native applications, which are developed specifically for a particular device operating system, version and model, and web applications which load directly in the device browser by visiting a website address (URL). There are some differences between these, for instance games and other complex applications, especially when requiring advanced graphic effects or CPU-intensive operations, are usually developed as native applications, while websites don't really need a native application but more like a mobile compatible stripped-down and optimized view that matches the device screen size, colors, resolution.
Our mobile Sportsbook software is compatible with all mobile devices running iOS (iPhone and iPad), Android, Windows Mobile and CE (Mobile Internet Explorer or Opera), BlackBerry or any other mobile platforms or browsers.  Loading directly from the browser, our Mobile Sportsbook allows access to all the functions and options provided on the main website with no installation or download requirements.  From the mobile Sportsbook users can open a new account or log into their existing account, make deposits or withdrawals, navigate the sportsbook offer, check live scores, statistics or results, place bets, inspect their betting history and many more.
Besides support for all these devices and browsers, our mobile software is also optimized for high speed, availability and security. Users can authenticate with PIN codes and SMS codes and can make instant payments with credit cards, Skrill OneTap Payments, or even Bitcoins. Data updates in real time via Javascript or WebSockets and users have access to the same extremely rich selection of market data and betting options.
Our mobile sportsbook software is included with Professional and Enterprise plans and can be branded according to the main website design, style, language and currency options