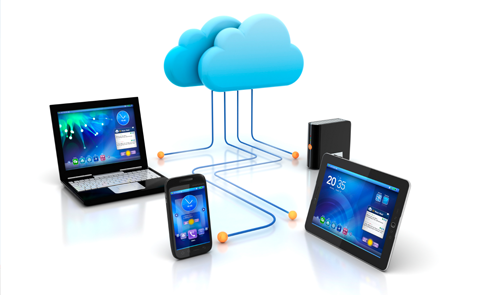 A very successful strategy of promoting your sportsbook website is using a wide variety of bonuses and promotions as incentives for attracting new users while retaining the existing ones.  Almost all online gambling websites provide at least one type of bonus specifically designed for this purpose. Our Sportsbook Software allows operators to choose from wide list of bonuses or create new bonuses as they see fit. Currently we can implement 14 types of bonuses. Below we offer a brief explanation for the most popular bonuses:
First deposit or Welcome Bonus – is offered to all new customers on their first deposit, for example EUR 25 or on any deposit, 100% Welcome bonus up to $1000. Reload bonus – offered with each new deposit for example 1% up to $20. No Activity Bonus – if user was inactive ( no transactions) for a month, for example $ 15 bonus. Recover Bonus – if user lost at least a certain amount, we offer 5-10-15%  of the total lost in that month up to $100.  Overload bonus – if user made more than 15 deposits in a month, bonus can be for example $100. Referral bonus – if user referred more than, let's say, 15 user in a month, bonus $50. Winning bonus – if user won at least $100 in a month, we offer a bonus of 5% of the total winnings up to $100 for example, which is a nice way to ensure users do not rush to withdraw. VIP Bonus – bonus percentage on every deposit. Discount  for withdrawing with credit vouchers, for example a 1% bonus means if the users withdraw $1000 as vouchers, only 990 get deducted from accounts balance.
Affiliate programs have proven to be a very effective marketing strategy for diverting traffic to your website. Our sportsbook software includes such a feature with a wide range of custom designed marketing materials like: text links, banners, flash ads and many more. Each marketing tool that we provide is tracked using cookies in order to determine who gets credit for the referral. Our platform automatically keeps record of affiliate stats and commissions which are updated daily. Our platform is designed with an automated instant commission payment method credited directly to users' account.  Another feature included in our sportsbook software package can provide operators with important statistics like the number of impressions, clicks and many more.  With our Affiliate program we also provide access to our Marketing department where dedicated affiliate managers will handle all affiliate accounts;
Referral programs are also strong digital marketing strategies for attracting new customers.  A study conducted in 2011 on referral programs found that referred customers were both more profitable and loyal than normal customers, had a higher contribution margin, a higher retention rate and were more valuable in both the short and long run.
A Referral program functions by encouraging and rewarding clients to promote your brand to as many people possible. Using our sportsbook software all active users on a certain sportsbook webite have access to a package containing a wide variety of digital promotional materials as well as links, flash adds and many more. Our sportsbook software will automatically track and make the payment into users account for each referral bonus earned.
In addition to digital marketing we also offer support for SMS marketing and e-mail marketing campaigns. By default our sportsbook software is equipped with options for search engine optimization – search engine friendly URLs, micro-data snippets, content optimized for specific and relevant keyword densities. Our marketing department can also provide SEO guidance without additional costs. Also we can provide a complete set of traditional marketing materials like: flyers, brochures, vouches, coupons, newspaper banners, posters for public places and many more. All marketing materials are customized according to your brand following and specifications.
Furthermore, our platform comes with a high degree of integration capability with Facebook, which is a great way to expand and attract traffic. Our content managers post fresh content every week – event previews, league statuses, betting strategy articles and so on – and the software integrates very well with the Facebook API. Users can sign up or log in to the website with a single click, and they can choose to share their bets and winnings with their friends, which results in free viral word-of-mouth advertising. Our combination of leader-boards and free to join contests is a sale closer inside social circles. The sportsbook also operates very well inside the Facebook canvas and inside the Facebook Mobile application for iPhone, iPad and Android devices.